More info
Brass hot branding for leather with ruler that can admit from one to seven digits in font sticks. The characters of 2 mm in relief have a height of 6 mm and are easily interchangeable. A series of digits from 0 to 9 use a Baton font.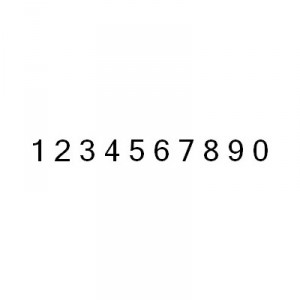 It is easy to install the characters on the mobile ruler for straight characters with a length of 5 cm. Two small blocks with screws are used to lock the letters for fixing.
The assembly is done on a supplied heating iron with a power of 100 watts (220V - 50 Hz).
The hot brand is more particularly intended to print initials on the wood by burning.
The normal preparation time is 3 to 4 days. It is also necessary to allow 7 days for delivery by Colissimo International Suivi.